Zapraszamy na dziewiąte webinarium z cyklu #AkademiaCzystegoPowietrza2021:
Termomodernizacja. Najlepsza energia to ta, której nie zużyjemy
18.11.2021, 10:00 (wymagana wcześniejsza rejestracja)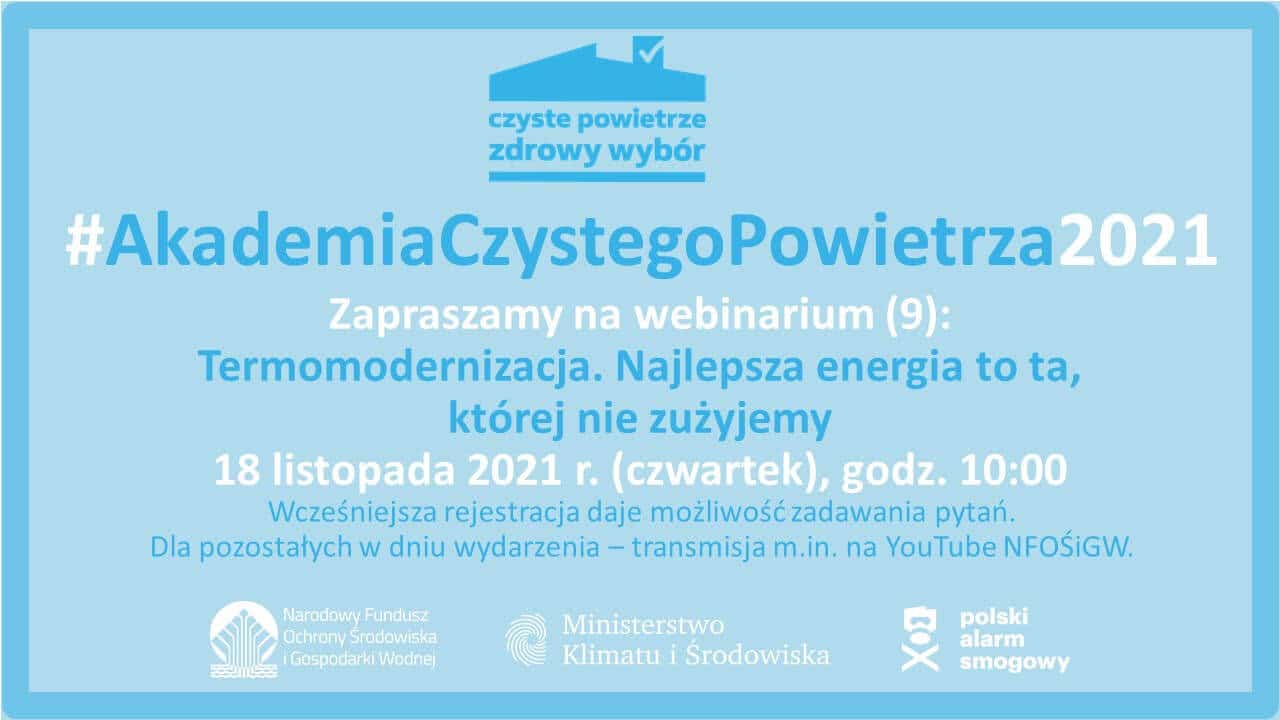 Link do rejestracji na webinarium nr 9:
https://app.livestorm.co/transmisjalive/termomodernizacja-najlepsza-energia-to-ta-ktorej-nie-zuzyjemy
Cykl bezpłatnych webinariów #AkademiaCzystegoPowietrza2021 przygotowano z myślą o samorządach, które są najbliżej swoich mieszkańców. Przewodnik po zreformowanym w 2020 r. programie "Czyste Powietrze" to przydatne źródło informacji zarówno dla pracowników gminnych punktów konsultacyjno-informacyjnych, eko-doradców, jak i wnioskodawców zainteresowanych dotacjami na wymianę tzw. kopciuchów i ocieplenie domów. Na czwartki z programem "Czyste Powietrze", od 16 września, zapraszają: Ministerstwo Klimatu i Środowiska, Narodowy Fundusz Ochrony Środowiska i Gospodarki Wodnej oraz Polski Alarm Smogowy.